Accounting Clerks
Accounting Principals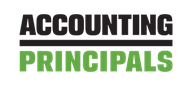 High volume Accounting department seeking Accounting Clerks for new job opportunity located in Oklahoma City, OK. Our client is searching for candidates with solid Accounts Receivable and Accounts Payable background. In this role you will be responsible for processing a high volume of accounting related documents and transactions under tight deadlines. Ideal candidates will have auto dealership or banking experience. Pay will be $12-$14 per hour based on experience.
Accounting Clerk responsibilities include:
Credit and Debit accounts accordingly

Process title and lien related documents

Maintain records

Produce reports, files and spreadsheets

Data Entry
Qualifications of the Accounting Clerk include:
Previous banking and or dealership experience

Experience with ADP

Very strong 10-Key skills

Excellent Accuracy

At least 1 year in high volume accounting department

Good working knowledge of Microsoft Excel and basic spreadsheet functions
If you have dealership or banking experience in accounts payable, please send word resume to okc@accountingprincipals.com or apply directly at www.accountingprincipals.com. See our website for additional job opportunities.
Categories
Before you go...
Our free job seeker tools include alerts for new jobs, saving your favorites, optimized job matching, and more! Just enter your email below.
Share this job
Accounting Clerks
Accounting Principals
Oklahoma City, Oklahoma

Powered By