Mechanic Technician Needed
Coffeyville Resources Crude Transportation, LLC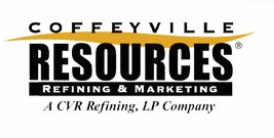 Mechanic Technician Needed
Immediate Opening in Pauls Valley, Oklahoma
Benefits Include:
Medical, Dental and Vision Insurance

Life and AD&D Insurance

401(k) Company Match

Short/Long-Term Disability
Competitive Compensation Packages:
Safety and Performance Bonuses

Paid Holidays

Paid Time Off After 90 Days

Paid Training

Shift Differential
Scott Bearden
Trucking Manager
405-207-4032
Please visit www.CVRRefining.com/Careers
to view and apply for open positions.
Categories
Coffeyville Resources Crude Transportation, LLC
Before you go...
Our free job seeker tools include alerts for new jobs, saving your favorites, optimized job matching, and more! Just enter your email below.
Share this job
Mechanic Technician Needed
Coffeyville Resources Crude Transportation, LLC
Pauls Valley, Oklahoma

Powered By